Download
Summary
This is another beta version of Rescatux. The last Rescatux beta was released on November 2019. That's about three weeks ago.
This new version has two major improvements. Extra xorg packages have been added so that more videocards are supported in Rescatux without having to use the non-free Rescatux. The second one is that many options have been reworked so that they manage devices like hard disks not being found properly.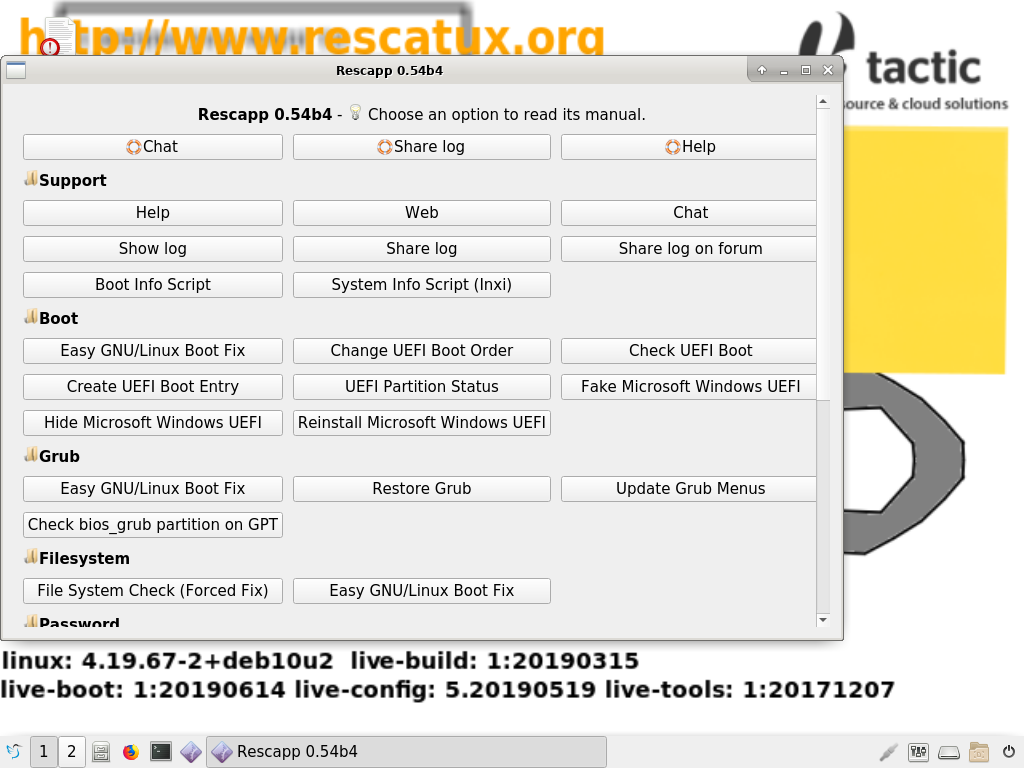 Note: If you don't like the current background please contribute to 2019 Background should be improved issue .
What's new on Rescatux
Added extra xorg packages to match official Debian live cd ones
What's new on Rescapp
Minor inxi improvements
Check for Hexchat binary
Handle non found devices properly on many options
Known bugs
Unknown behavior when some steps fail (e.g. no hard disks are found) on some options.