Download
Summary
This is another beta version of Rescatux. The last Rescatux beta was released on October 2019. That's about three weeks ago.
This new version checks for Gparted, Photorec and Testdisk before running them. A new option called System Info Script based on Inxi has been added. In order to improve usability a generic documentation page for non-documented options has been added. Finally bootinfoscript has been updated to use Debian's package instead of the outdated custom embedded bootinfoscript.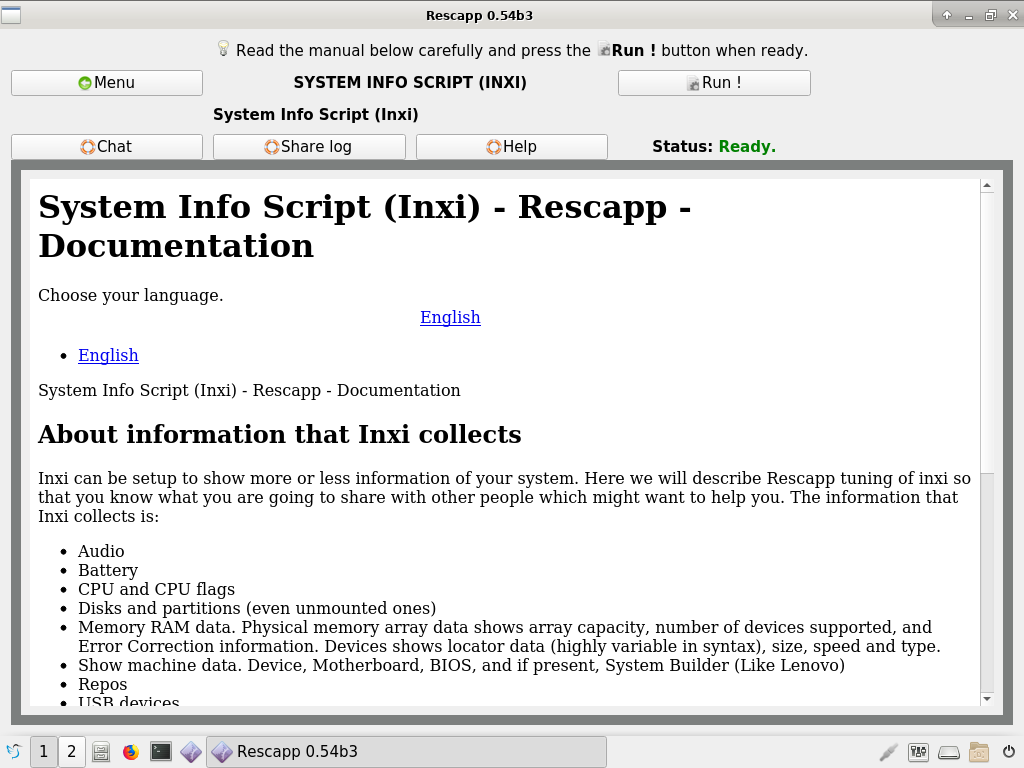 Note: If you don't like the current background please contribute to 2019 Background should be improved issue .
What's new on Rescatux
New 2019 November background
What's new on Rescapp
Gparted, Photorec and Testdisk are now checked before running them
Add an specific non-documented documentation page.
Added System Info Script (Inxi) option
bootinfoscript was updated to use system's installed bootinfoscript
Known bugs
Unknown behavior when some steps fail (e.g. no hard disks are found).