Download
Summary
This is another beta version of Rescatux. The last Rescatux beta was released on October 2019. That's about two weeks ago.
This new version puts Gparted back into the iso and updates to Rescapp 0.54b2 which features two important usability updates: An status label will show if an options is ready to start, running or finished. And a new messages box will show every step the option is performing highlighting the most important ones in bold. No more flickering of fast status messages pop-ups as it happened in earlier versions.
Additionally the user is driven first to click into the options to read their manuals and to read the manuals carefully before clicking the Run! button.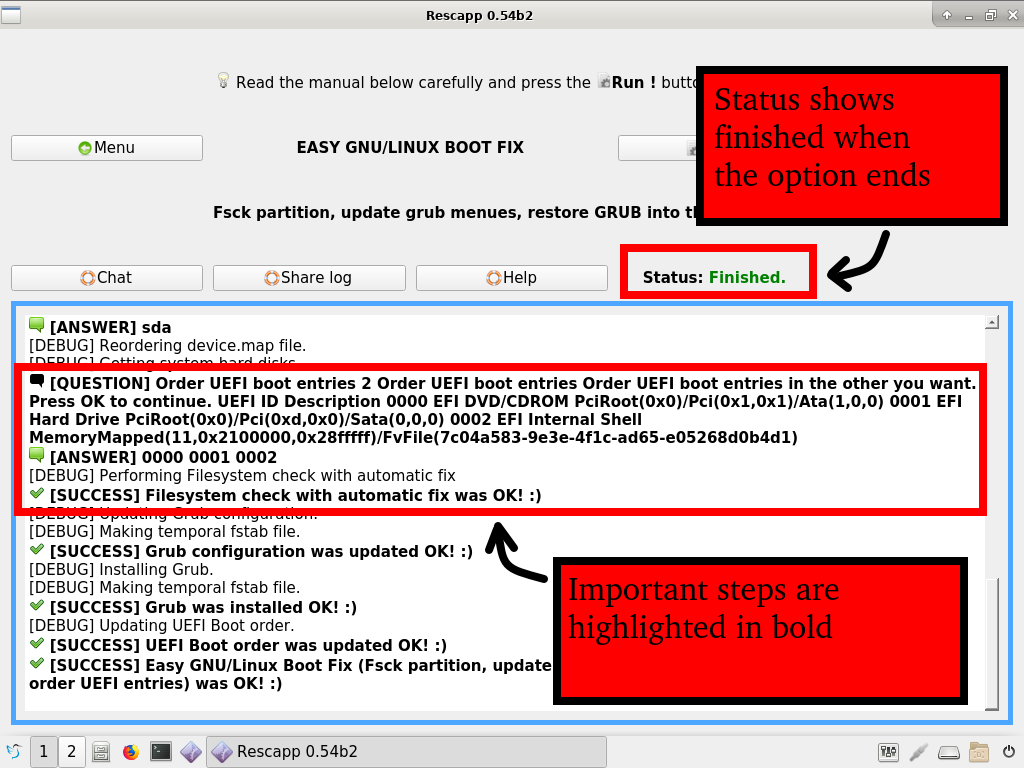 Note: If you don't like the current background please contribute to 2019 Background should be improved issue .
What's new on Rescatux
Gparted is installed again
Make sure log files are open with leafpad program.
What's new on Rescapp
More compact UI
Added rescapp title and version to the main UI
Advice to choose an option to read its manual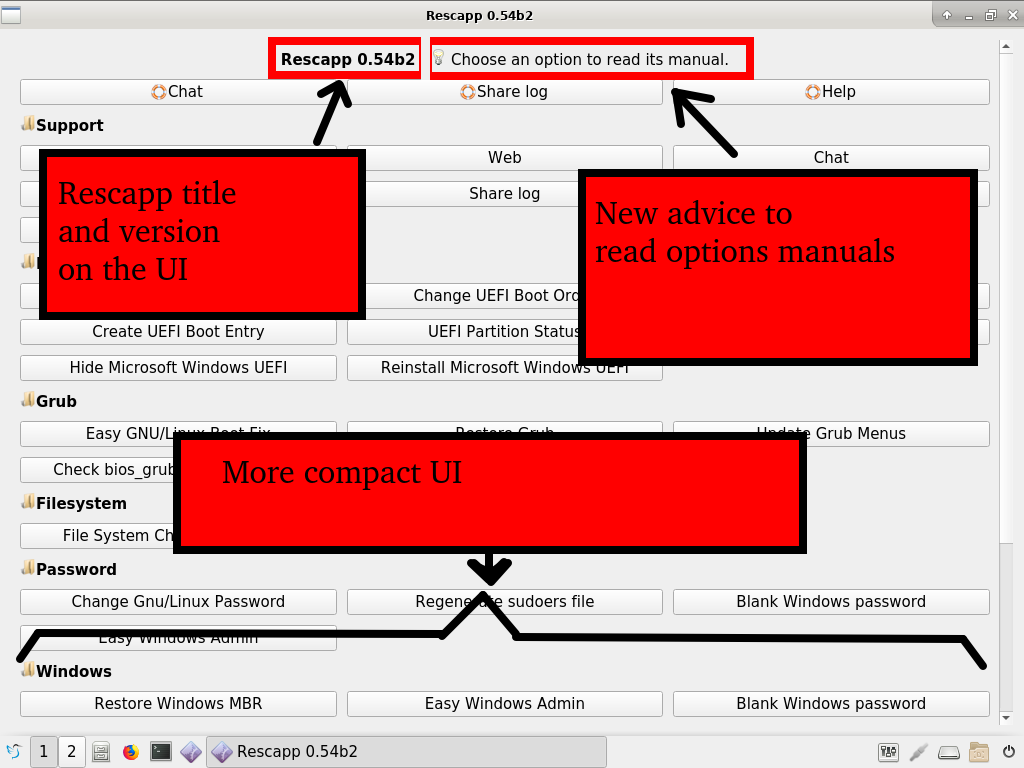 After selecting an option it shows its name in the option screen
Advice to read the manual before hitting run on the option screen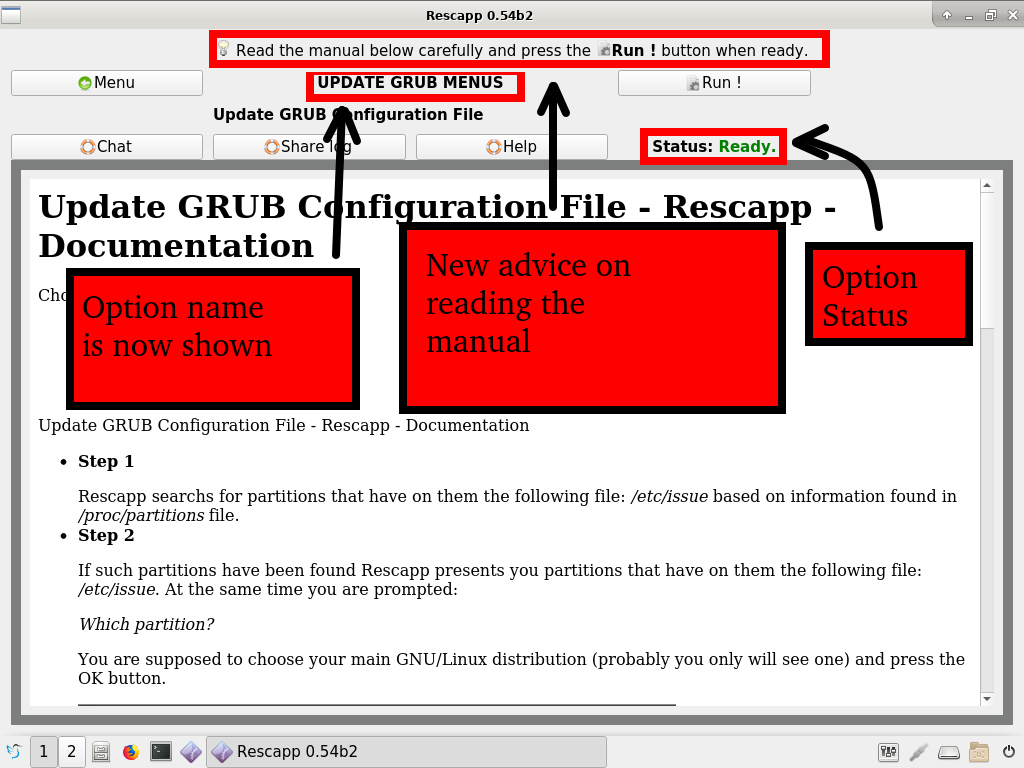 New status label shows the option being ready to run, running or finished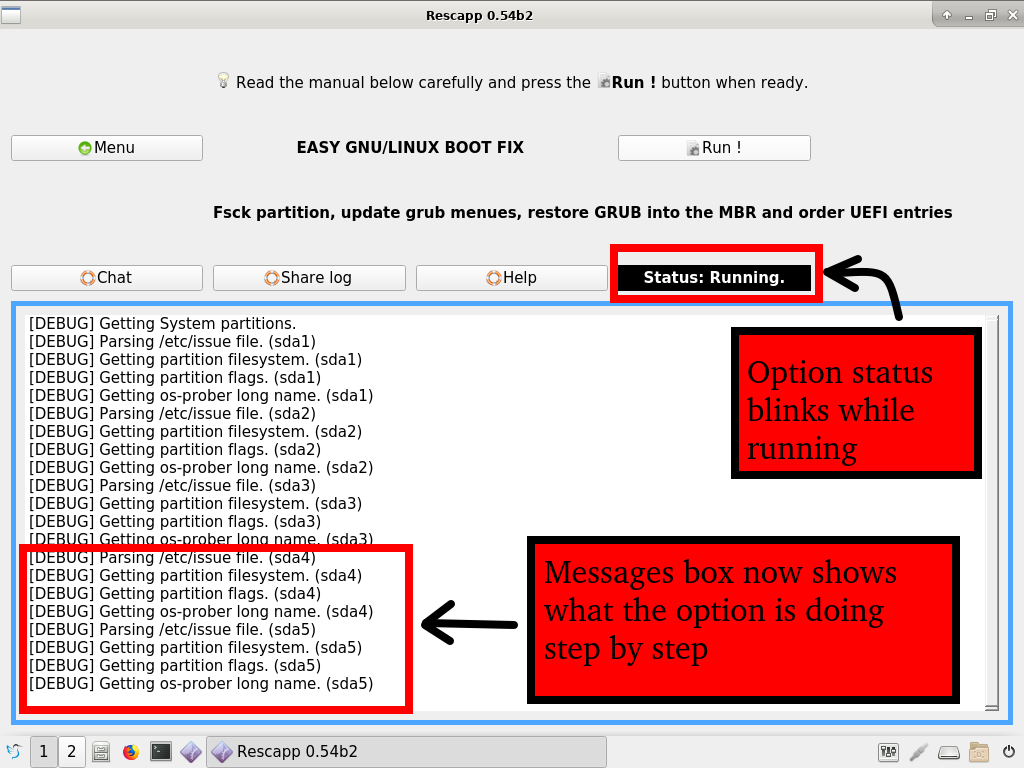 New messages box that show the actions the option is performing
New simple logs containing only steps performed by the option
Known bugs
Unknown behavior when some steps fail (e.g. no hard disks are found).