Please spread the word. We need people to hard test this release so that we can release as an stable one !!! Hopefully in one month time.
This is a release candidate release so please comment any issue you find at the bug tracker.
Recommended download (Valid for i386, x86_64, and x86_64-efi):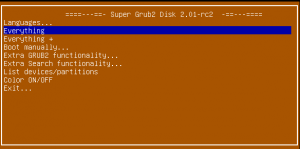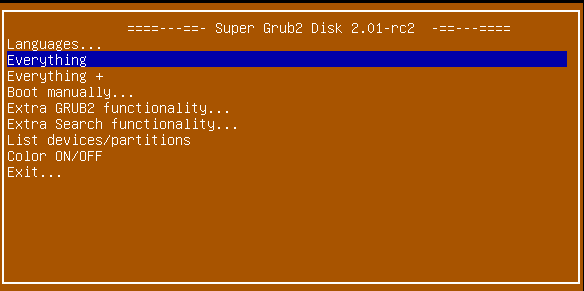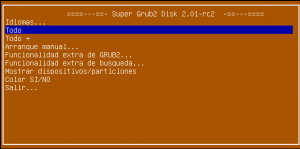 EFI x86_64 standalone version:
Floppy, CD & USB in one downloads:
Standalone versions:
Changelog
osdetect: Linux entry now shows its device
osdetect: Mac OS X/Darwin entry now shows its device
Fixed wrong EFI files detection
supergrub-meta-mkrescue now builds standalone images for: x86_64-efi, i386-efi, i386-coreboot and i386-ieee1275
Bug Fix: Fix gfxterm trigger. Now translation work as expected. Special characters are shown ok
Spanish (es) translation was updated to match the new options
Translations files were updated to reflect new strings
Code was fixed so that all the visible strings can be translated
Minor design improvements
If you want to translate into your language please check TRANSLATION file at source code to learn how to translate into your language.
Development miscelanea:
This release was built in a Debian testing system using 2.00-22 grub version.
2.01 Release Candidate 1 was not publicy release, that's why you are seeing RC2 instead of RC1.